Whether you want to learn about English communication or soft skills coaching or need a resource for something else, I'm always happy to help. Message me below about your interest and I will be in touch soon.


...or contact me directly via: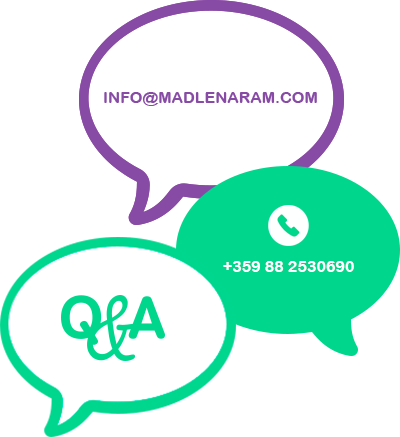 Coaching is a positive, purposeful and enabling process that empowers the personal and professional potential of the client. It is a partnership in a thought-provoking and creative way that gives people a clear view of their internal strengths and what is holding them back from success, in however they define success.
Coaches apply emotional and intellectual intelligence to the long haul of life and work. They inspire clients to do more than they would have on their own by keeping them engaged, motivated and committed.
What is English coaching?
English coaching blends the teaching and training of foreign language with the tools and principles from the field of life coaching.
In my English coaching, active learning, self-awareness and motivation take top priority. Teaching or text book English is kept to a minimum. When we work together, we forward and enhance the language learning process by focusing on your skills and strengths, emotional intelligence and unique communication style in English.
What is the difference between English coaching and traditional English teaching?
Teaching is basically a one way formal interaction. A passive, book-related process where a person shares knowledge and instructions and shows you how to do something. Teachers often do not consider the social, professional and cultural context of the learner.
Coaching, on the other hand, is a highly personalized development experience. A coach takes into account your practical language situation, job roles, goals and helps you decide what you really want to achieve and guides and supports you on your 'journey' to language proficiency.
The biggest difference between coaching and teaching is that, ultimately, teaching is about the teacher and coaching is about the client.
Who is English coaching for?
English coaching is suitable for independent learners, corporate executives and leaders. In my experience of coaching adults, the main reason for engaging a personal English Coach is work-related. Often, my clients want to focus on their communication skills and fluency in the context of their work. They prefer guided conversational practice with a coach who has business experience, hands-on tools and an upbeat attitude. It just makes more sense to them than a traditional language course.
I work with people in different career stages, management positions and industries who trust the process and are ready to invest time and energy into our cooperation.
What do sessions include?
My sessions are client-orientated and don't follow text books. Most importantly, the focus is on what YOU, the client, can apply to progress to fluency and business communication excellence. The sessions are packed with discussions, creative exercises, tools and improvisations so you can perform at your peak in professional and spontaneous English speaking.
​We pick a program that's right for your timeline and goals.
One-to-one coaching can be delivered in person or via Skype.
Corporate trainings and workshops offer a combination of individual and group coaching on-site.
What are soft skills and emotional intelligence in the workplace?
EQ (emotional intelligence) is an incredibly valuable skill in the workplace. It sets the tone of how people perceive you and your ability to interact effectively with others. Emotional Intelligence is the foundation on which all soft skills are built upon.
Soft skills are interpersonal or people skills.
The term 'soft skills'(EQ) suggests that these skills are not as essential as 'hard skills' (IQ), that they are somehow weaker and some people still downplay the importance of Emotional Intelligence. However, the abilities that distinguish outstanding performance in a field are not technical or IQ-related but rather relate to handling people. So soft skills are especially important in your working relationships and having sophisticated language skills is key to enhanced social interactions and communication.
Upskilling with English while improving the language through the communicative coaching approach can help with the development of soft skills. These skills include things like confidence, teamwork, problem-solving, business communication, attitude, creativity and empathy.
How does coaching around English and soft skills work?
We have an initial oral interview to assess your listening and speaking skills, confidence and fluency, and a range of other active skills that enable me to capture your overall communication competence in English. Then we design a personal roadmap to help you accelerate your learning curve, enhance your interpersonal skills and accomplish more.
This approach applies to groups and companies too.
Can the program be customized for my organization?
Yes. I only offer customized and value-driven training content because every company has very different specific needs, timelines and goals. My communicative coaching method and tools help managers to feel confident and effective in all situations they encounter in the English-speaking world of business. Not only do they get their English beyond the basics, but also they become aware of essential soft skills applications in the workplace. This translates into higher levels of motivation and contribution across the entire organization.
It is beneficial to offer such training to the key people and high-potentials in your company.
Do you offer in-company trainings?
Yes, I will come out to your company location to discuss where you need help in improving performance and closing the language and soft skill gaps! Then we set a date for pre-assessment when I use oral interviews, written assessments and the power of observations to capture the overall professional competence of the group in English and a range of other work-related skill sets.
The assessment will help determine what is needed and how long it will take to achieve feasible results. Then we design a program that makes sense in the context of your business and desired outcomes.
Corporate trainings are typically blended with individual coaching sessions to focus on the unique challenges of each group participant.
How do you price your corporate training programs?
Fee varies depending on some factors that come into play like number of people, length and format of the engagement, location, and follow-up.
I offer my services pro-bono for non-profit organizations to help those giving back to the communities.
How many participants can attend a training course?
Most corporate clients choose group size of 5 to 8 people when they want the training to be more customized.